Community Outreach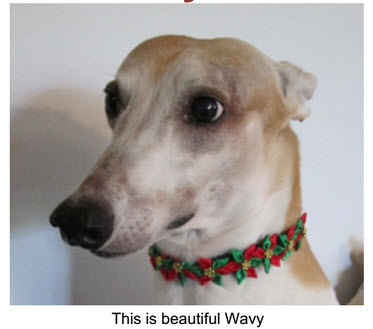 At BAGA, one of our main missions is to show the public what wonderful pets greyhounds are, and to provide awareness that they need loving homes when their racing careers are over.  In that endeavor, we are currently working with civic clubs, church groups, schools, and other organizations to do outreach programs.
Our volunteers will bring a greyhound (or greyhounds) to your organization or school and do a presentation on greyhounds as pets and greyhound ownership.  We can fit the presentation into the time frame you have.  If you are interested in working with our Community Outreach Program, or if you would like to schedule a greyhound and BAGA volunteer to come to your school, club, or church, please contact us at the telephone and e-mail addresses below:
For the Tampa Bay Area, Citrus, Hernando, Pasco, Hillsborough, Pinellas, Manatee, and Sarasota Counties, please call  813/272-2332, or e-mail us at: BAGA@tampabay.rr.com.
For Lee, Charlotte, DeSoto, and Collier Counties, please call:  239/985-9035 or e-mail us at:  BAGA@tampabay.rr.com.